Video surveillance is certainly one of the most widely used security solutions. However, before starting, it is important to know the different advantages and disadvantages of wired and wireless installations.
The choice of a wired video surveillance system often involves major work. The connection of the devices and the location of the cables require drilling holes in the walls or moving the furniture. This type of installation is therefore more often reserved for new constructions, whereas wireless remote control video surveillance devices are more suitable for existing buildings. In both cases, it is important to determine the locations to be monitored before beginning installation. The brightness, the distance between the equipment and the receiver as well as the atmospheric conditions must among other things be taken into account.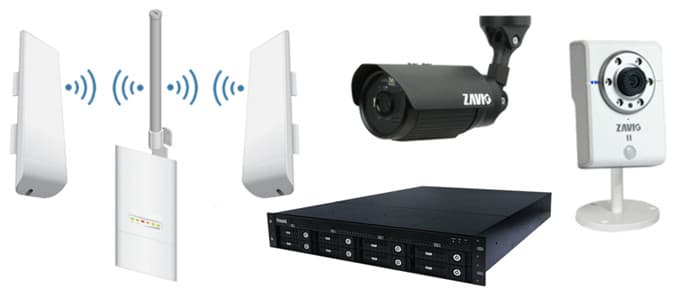 As regards the distance between long range radio transmitter and receiver, manufacturers impose a limit not to be exceeded. The further away the receiver is from the camera, the lower the quality of the images. Some waves may also interfere with the exchange between the devices. It is therefore better to avoid WiFi terminals or radio transmitters in the areas to be monitored. If this is not possible, it is advisable to turn off these devices before activating the video surveillance.
Each video surveillance long distance system has its own advantages and disadvantages. For example, a wireless device is less efficient than a wired device because its proper functioning is conditioned by external conditions. On the other hand, its installation is relatively simple and generally does not require calling upon a specialized company. It should also be noted that the wireless video surveillance system is highly scalable: an additional camera can be added without undertaking major work. Simply attach it to a chosen location, let the receiver detect it and finish by setting its parameters.
The wired video surveillance system offers a high level of performance whatever the external conditions. All recorded information is transmitted lossless to the receiver. However, it will require the services of a professional since major installation work may be required. The more cameras there are, the more installations there will be and the installation cost will be higher.